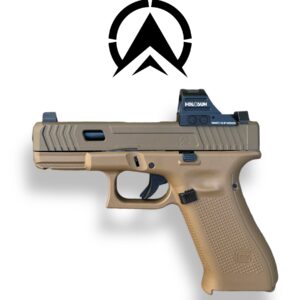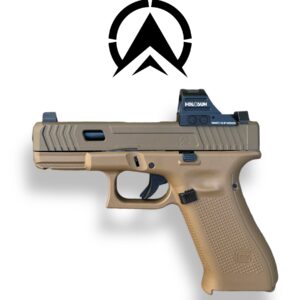 $

210.00
THESE SLIDES HAVE BEEN MODIFIED BY ANGEL CITY ARMORY
Angel City Armory Offers a Wide Range of Glock Slide cuts
Angel City Armory offers a variety of glock slide cuts to fit our discerning customers various requirements. We focus on detailed precision work and performance enhancement. All of our cut work is done in-house to maintain the highest levels of quality at all stages of the production process.
If you are looking to have a firearm that performs at the highest levels and is at 100% performance all the time then come on over to us at Angel City Armory and get the glock slide cuts that you need in your life to keep your glock working at optimal performance. To have all your glock slide cuts requirements fulfilled view our various options and find exactly what you need. Let us leave you with zero doubts when it comes to the quality of our glock slide cuts that will no doubt have you hankering for some accessories to attach asap.
High-Precision Custom Glock Slide Cuts of the Highest Standard
Give us a try at Angel City when it comes to custom glock slide cuts and we assure you that you won't be disappointed. Between our high-quality precision work and the plethora of customization options that we have available you will no doubt be able to find exactly the custom glock slide cuts that you have in mind and want.